Duntov wrote:
Thinking about runnin a budget boost for a while. That would let me accomodate a little larger tires without a lot of cash outlay right. now. I am looking to run the 06 rubicon wheels with the stock rubicon tires. They are 30.5x9.5x16.
You mean like these?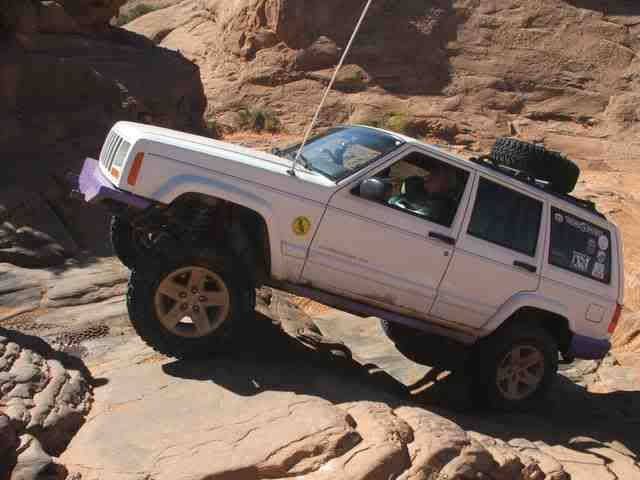 Clearing Rubi take offs depends on a few factors. Model year. Earlier Cherokees have an easier time fitting larger tires than the 97+ newer body style models. Much of the problems are caused by extra plastic moldings wrapping the bumpers. How willing are you to cut up your fender wells? And finally, the back spacing on the Moab wheels is totally wrong. The Cherokee wants 4.5" of backspacing to clear suspension components. Moab wheels are 5.25" and might require a wheel spacer to shove the wheels out just enough.