Undrstm8ed wrote:
The following updates are brought to you by Vegas Hot days, Blue Moon Belgian White beer... and my Swedish minority assistant [lmao]
SO.. Updates
Pulled the interior today, frustrations, temps, and a near failing MAC T45 due to a Magilla-gorilla ratcheted on seat belt bolt leaving the traveler side seat belt and the rear trim piece attached to the truck. All the trim was pulled except the headliner and visors; I'll do that tomorrow. But the seats were pulled, the trim, dash.. well, you can see.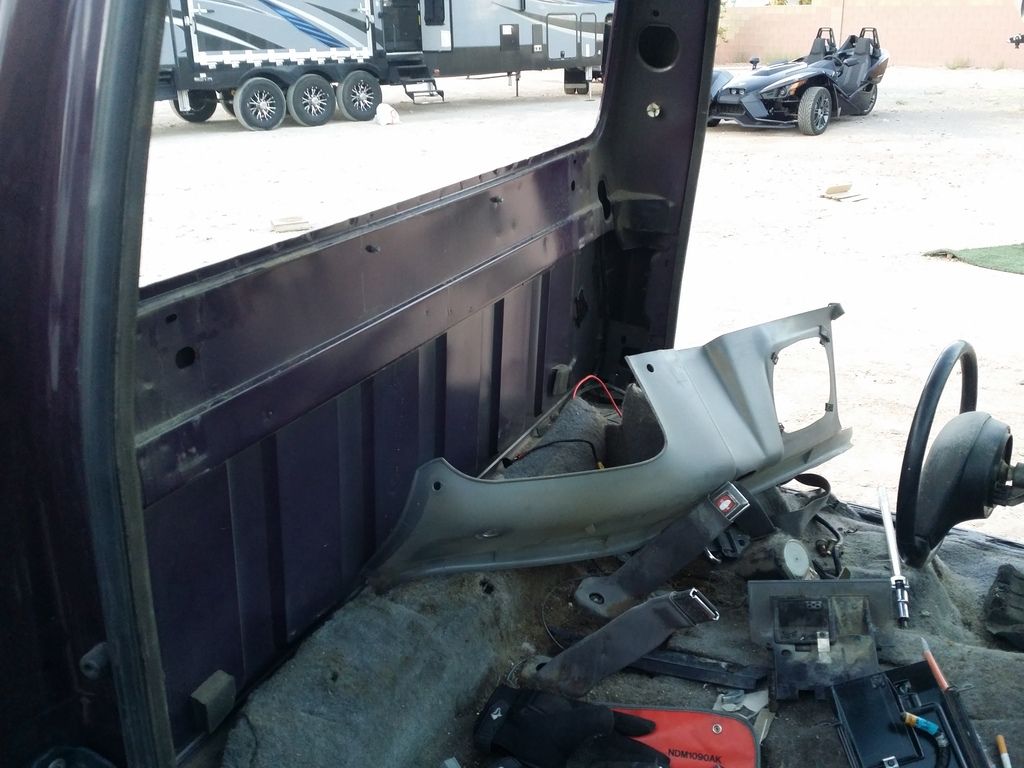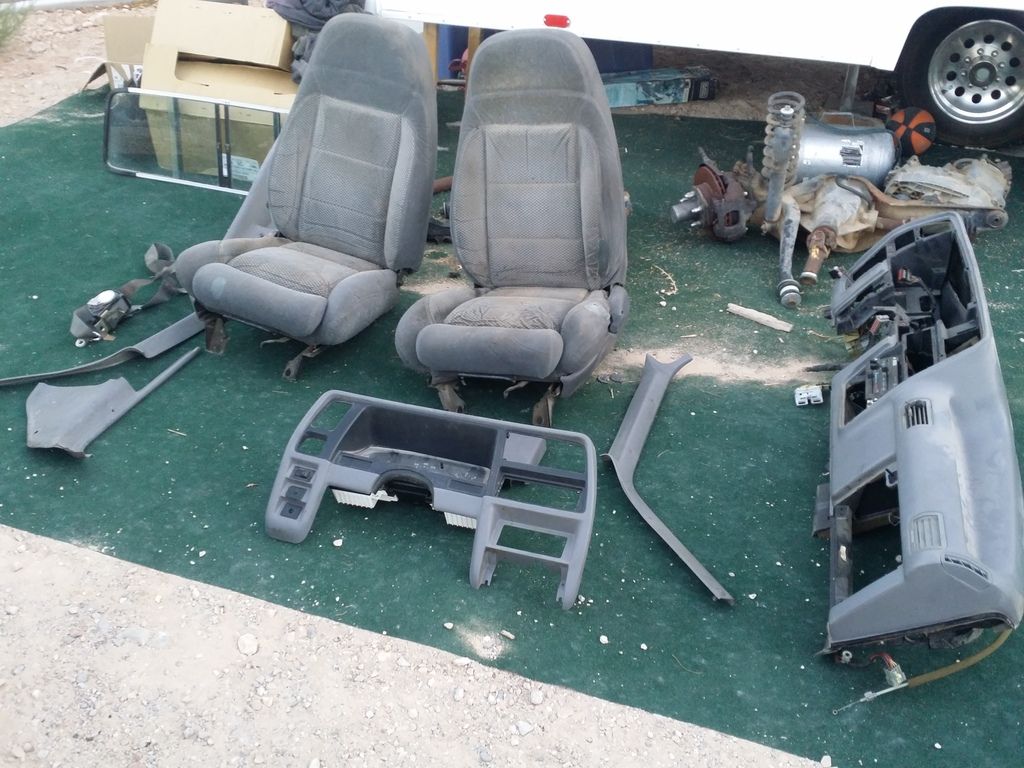 Also got the bed off as well. Tomorrow I will double check whats involved in the cab pull and get a a couple guys over to help lift it off the frame. Far as I can see.. I am 6 cab bolts, two brake lines, and a couple harnesses away from removing the cab from the frame itself.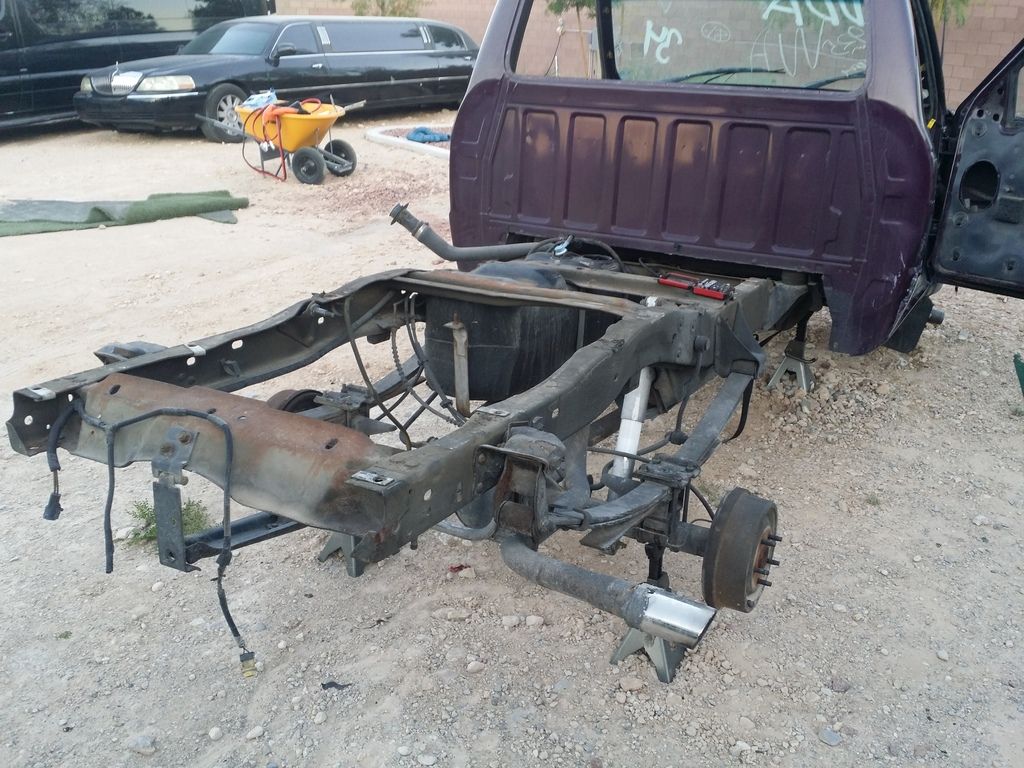 I wish I could run the Vin to see the Old Window Sticker and see what rear end it had in it. No tag, no driver door.. grrrr
_________________
--
"Those who expect to reap the blessings of freedom, must, like men, undergo the fatigue of supporting it." - Thomas Paine
I support
http://www.12degnorth.com
Build Page:
http://www.nevadabackroaders.com/phpbb3/viewtopic.php?f=12&t=3699