As for the "other" thing..
I picked up another light through 12° North Industries to play with in deciding WHAT light would work best. So far, I am a bit impressed with the 6" version of the G4SR LED light bar shown here
https://www.12degnorth.com/product-page/6-g3-single-row-led-light-bar
. The site is alright on pics and I'm all sure we can fathom a 6" light but for comparisons..
I ordered it with a additional diffused lens, and sadly, I failed to take the pics of the spot lens it comes with. But I have time to do that tomorrow and amend this post with those too. By the time most read this I'll have already swapped the lenses out in preparation. Below, you can see the clear lens vs the installed diffused one.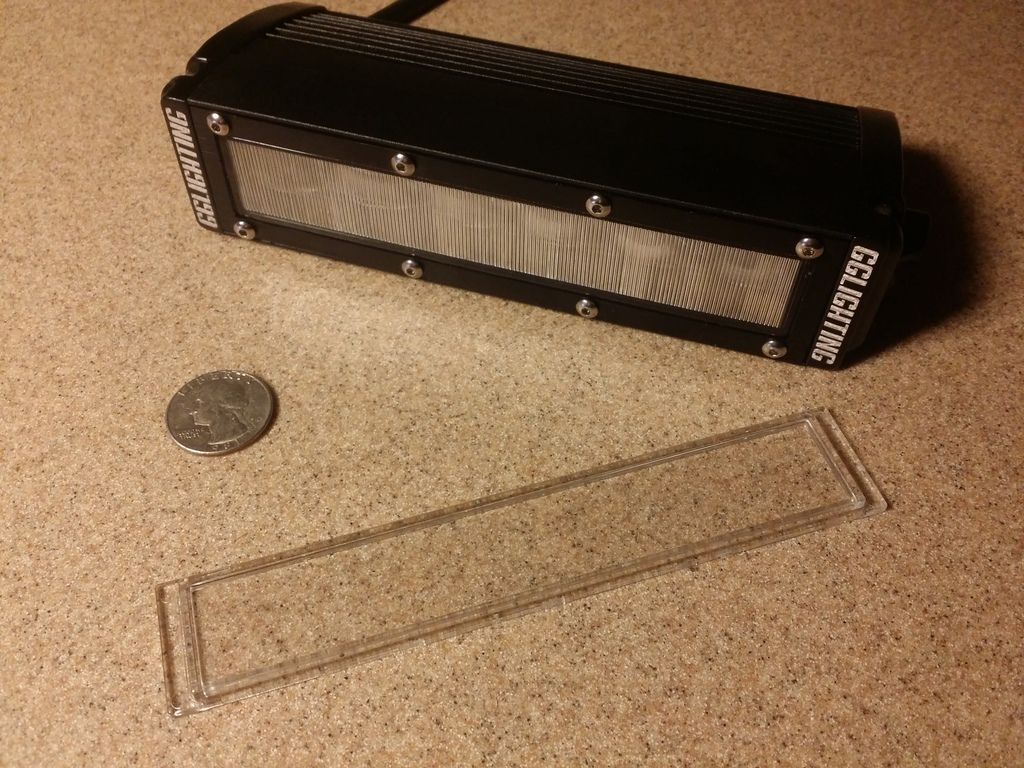 So, I took a few interesting pics, sadly as good as my phone takes pics, night pics arent the greatest so I will say the pics do NO justice. You'd really have to see it for yourself to be honest. But in my attempt to wow folks.. Here goes.
Facing the light at about 30 meters or so. Here, it doesn't look like much considering its size.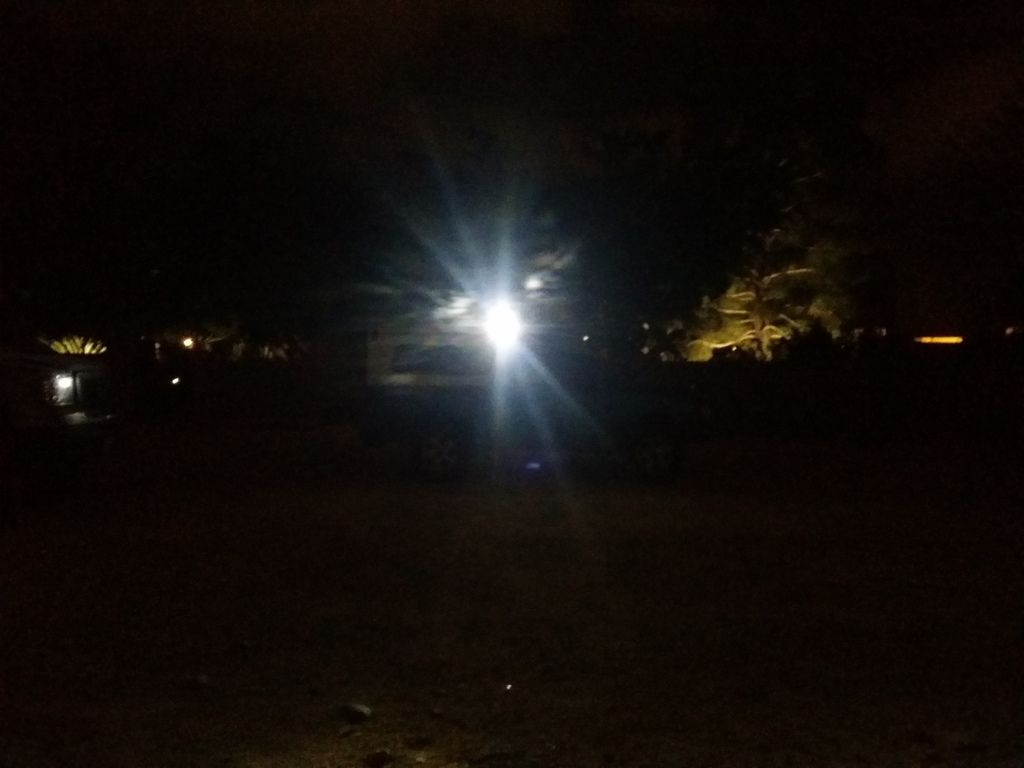 I temporarily mounted the light just forward of center on the Flip-pac in consideration of a creative mount above it, or possibly making a flush mount box/cradle mount that would be cut into the side of it. This way I could eliminate a protruding device and have something flush mounted, a bit less obvious but also a way to adjust or even move the lights up and down for an up-close or distance adjustment. So from this angle, I am standing against the side of the truck, under the light and catching the hot spot, the width of brighter portion, and some shadow light all around.
To get a better picture of this, unfortunately the panoramic pic bends the lite upwards, life wise it was more the opposite of if not more flat [youll see in the next pic]. And this was shot standing on the rear bumper, hanging nearly over the light itself.
This was standing about 40-50 ft in front of the truck. More than enough light I think.... But, I think I am going to order a 12" and one more diffused lens just to see how much more light would or could be thrown from the same spot. I can always sell which ever one I don't use or repurpose it for another task. but I think I need to see the larger light to be sure.
thoughts on the side lights?