Getting ready to head out from Dyer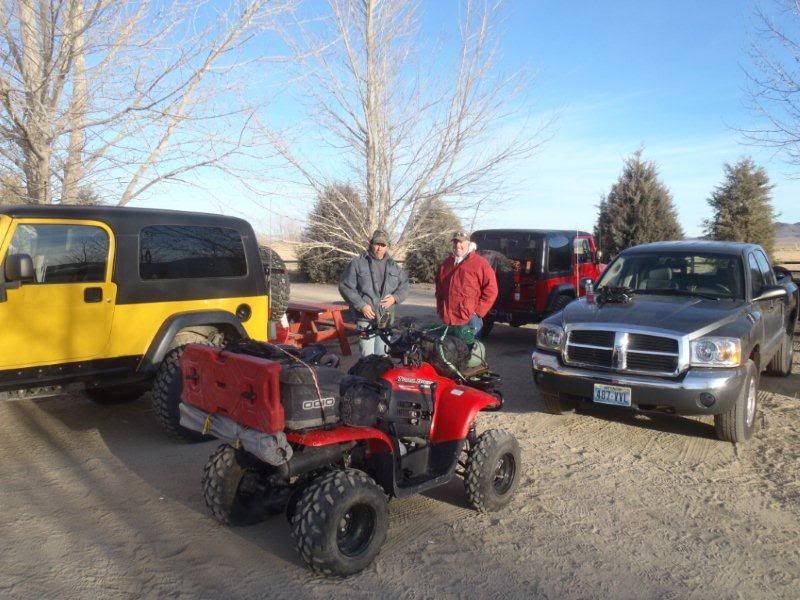 Heading North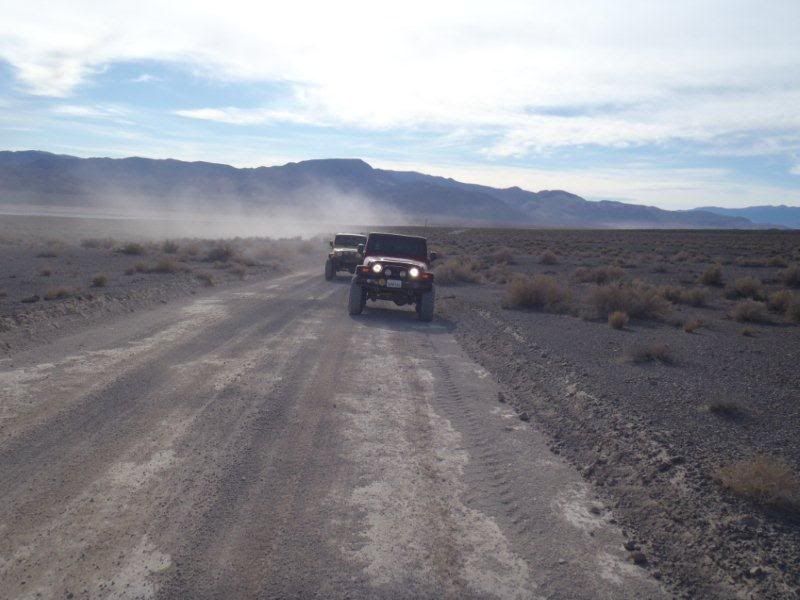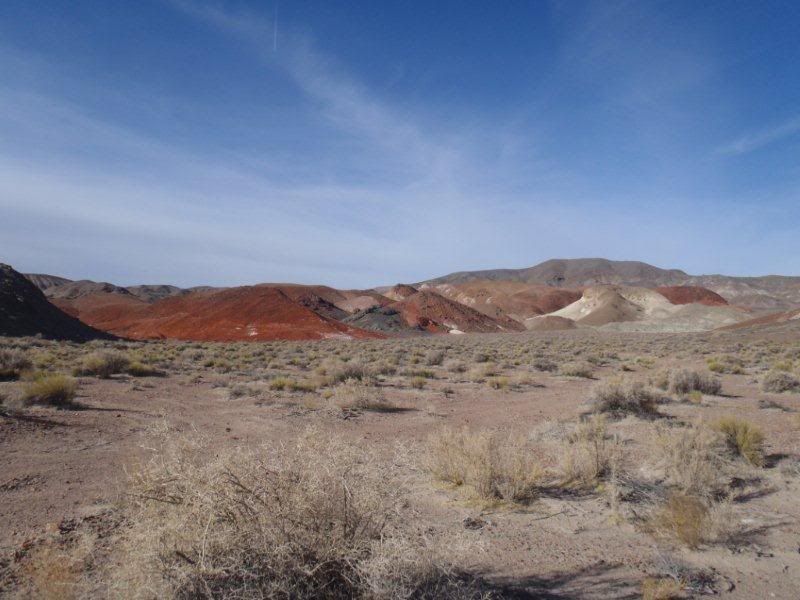 Look closely at the nearest ridgeline. A small heard of Big Horn almost ran me over crossing the trail. What a sight!! They were this far away before I got my camera out.
Some friends keeping an eye on us 
We thought we would take a short cut across an Alkaline dry lake………… We were lucky to get off this thing! I was fine on the quad but once we got going, the Jeeps had to stay into it HARD to keep from getting bogged down during the 6 mile run!
First nights camp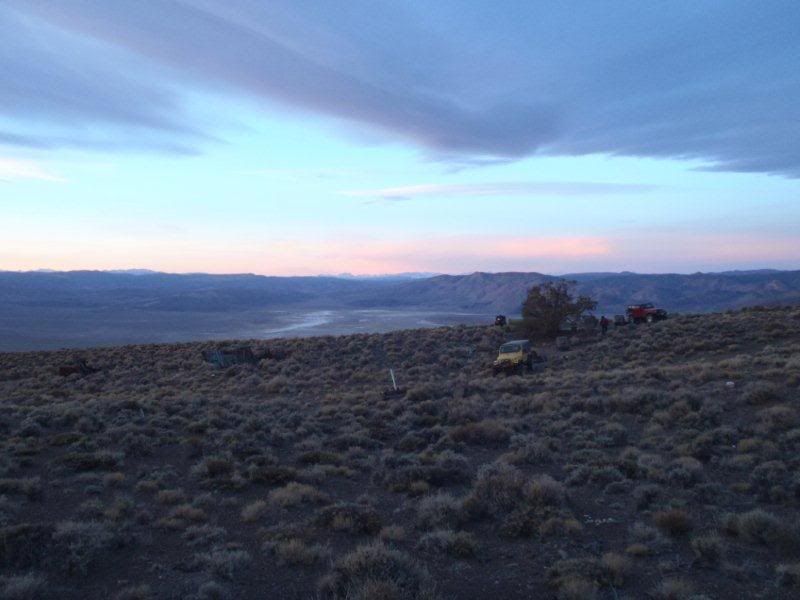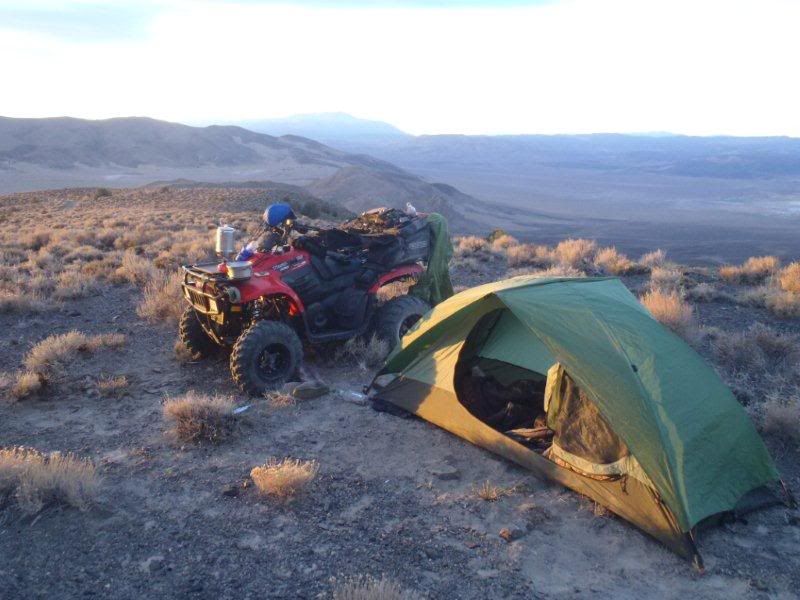 Second nights camp near Boundary Peak.